How a Proactive Energy Advisor Helps with Smarter Procurement Decisions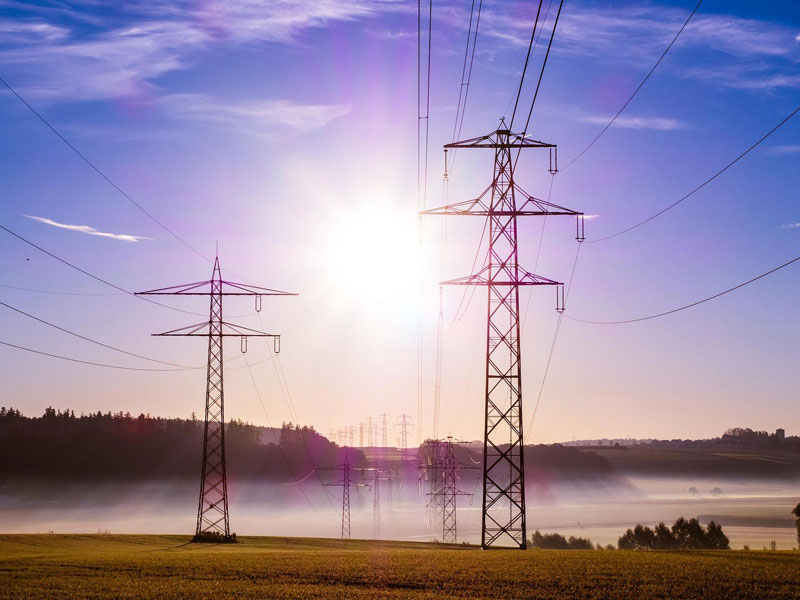 How a Proactive Energy Advisor Helps with Smarter Procurement Decisions
Author: rpm
Last modified: May 16, 2022
---
Are you wondering if you should partner with an energy advisor to improve your procurement decisions? Maybe you have a broker but they're not handling things in a cost-effective way for your business. Or you've been going it alone and your bills seem excessive because you're locked into a tariff.
In this article, we'll share how a proactive energy advisor can help you make smarter procurement decisions to lower your energy costs.
What is Energy Procurement?
Contrary to what you might think, energy procurement is a process not a one-and-done.
You're looking for exactly what you want year by year, and then trying to get it for the best price at the best time to benefit your company's ROI. No one today can afford to skip this process – all energy prices are rising in the wake of world events.
Your procurement decisions therefore rely on several factors, including:
the type of energy you need,
your bill and contract, and
a hands-on approach to tracking the markets.
That last point probably made you gulp! If tracking sounds a time-consuming process, that's because it is! But if you don't track the energy markets you can get fleeced.
That's exactly where an energy advisor can help you in the procurement process. They continually monitor the markets on your behalf. They understand it like stockbrokers understand the stock market.
However, whether you're looking for natural gas and electricity procurement, or other sources of energy, the procurement process is the same. And the best part is, if you're within the deregulated market, the odds are in your favor.
What Do We Mean by "Deregulated Energy Market?"
A deregulated energy market allows you to purchase the energy you need from other suppliers.
As a business in a deregulated area, you have a competitive edge that you can sharpen up in your favor! "Multiple sources" means competition and the competition benefits you.
The result is that if your business is in one of the 16 deregulated states or areas, it makes sense to think about your energy procurement process and whether an energy advisor could save you money.
How Does a Proactive Energy Advisor Help?
"Proactive" is the key word here! It means actively monitoring and instigating changes in anticipation, rather than merely reacting to events! How does that help you?
Like most mid-range commercial or manufacturing companies, you have a business to run, staff to manage, and sales to keep an eye on. If you partner with a proactive energy advisor, their role frees up not only your time but your bank balance by
helping you navigate the many confusing options in the market and
supplying you with information about prices and trends in advance of time so you can get the best deals for your business at the best moment.
They're not brokers doing it on your behalf reactively. You make your own decisions, but these decisions are now based on the sound knowledge your energy advisor has given you!
Proactive advisors think and work on your behalf ahead of time.
Nothing takes them by surprise as they keep their eyes on the market and understand what the movements mean. Smart procurement therefore allows your company to have:
a streamlined view of your energy sourcing,
a short-term financial goal,
a long-term financial plan regarding your energy procurement, and
stability and reliability over time.
The chief benefit of having a clear procurement plan is that you lower your costs as you take control of your business energy needs.
However, your energy advisor can also take care of several other issues behind the scenes that affect your energy costs. These can include:
Ongoing energy audit and bill audit – how you use energy in your premises, and what you pay for it, noting hidden fees you shouldn't pay
Energy consulting and advisement – education about the markets and your choices
Energy management advice
Savings solutions you might want to adopt
Energy optimization
Local LED upgrades to maximize energy conservation
If you already know you'd like help with your procurement process and energy management, contact us today and send us a bill to analyze. Otherwise, let's look in more detail at how Rapid Power helps your procurement process as your energy advisor.
How Rapid Power Helps in Your Procurement Process
1 We conduct a bill audit, as we mentioned. We analyze and find patterns in your bill. We locate any unnecessary tariffs and taxes you've paid and eliminate them.
This bill audit is the first crucial step to understanding your history. Every company is different. It's vital we understand your past so we can help lower your costs in the future. Hidden fees are a common problem and raise your costs. We'll find them!
2 We can then assist your decision-making process about lowest rates and reliable retailers, the kind of contract that's best for your needs, and for how long.
3 When you've made your decision based on your new knowledge of how the markets are operating, we guide you through your contracts and eliminate any customer service issues that arise.
4 And after that, as your proactive energy advisor, we'll continually assist and advise you. The relationship, therefore, becomes an in-house energy consulting department specifically created for your business and its unique needs!
Maintaining an active role in your energy contract is vital for any good energy advisor. We ensure new tariffs are not added. We help eliminate risk and continually drive down your costs.
What else?
As part of being proactive – and in addition to assisting with the procurement process – as your energy advisor, we can:
Help with energy management, maybe by coming on premise to conduct an energy audit, maybe suggesting LED upgrades, maybe finding and solving the costs of dirty power.
Suggest savings solutions through use studies, tax recovery, demand/response services, responding to incentives from state utilities about harsh weather power loads, and possible savings from sales tax paid in error.
Is your procurement team tracking the markets? Does your broker work behind the scenes on your behalf? Would you like a proactive energy adviser to work with you on procurement?
Let's Get Proactive
At Rapid Power, we have years of experience in tracking the markets and trends to help you understand the best procurement process for your business. Our aim is to make sure your energy costs are sustainable and as low as possible.
We'd love to help you navigate your tough energy decisions. Contact us today!
See why companies across the nation love RPM.
Contact us today to learn more about our process, people, and proactive approach in helping you make smarter energy decisions (and save money too).
CONTACT US TODAY