How an Energy Consultant Can Improve Your Energy Management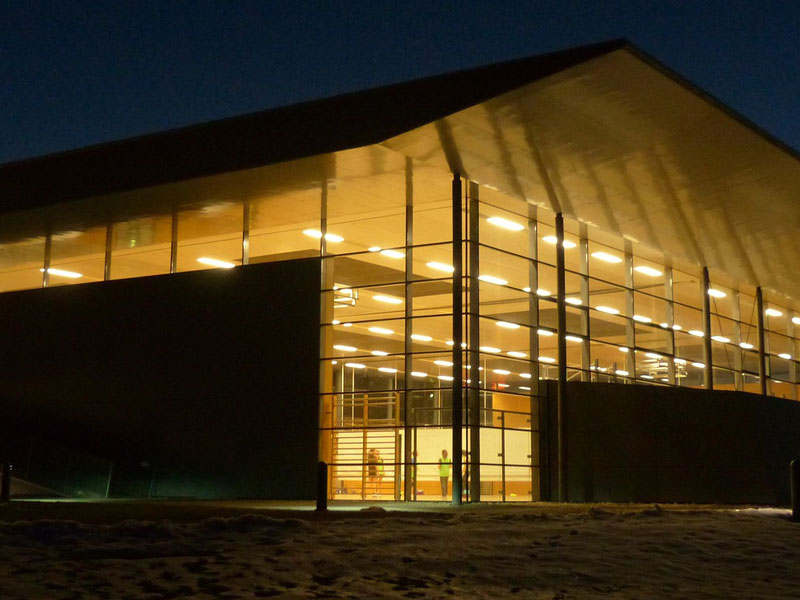 How an Energy Consultant Can Improve Your Energy Management
Author: sitemanager
Last modified: November 28, 2022
---
In business, it's sometimes best to seek out an expert partner to provide the in-depth help you need with maximum efficiency and effectiveness. This year, an energy consultant might be just what makes a difference to your business.
That's because geopolitical factors outside your control are affecting both wholesale electricity prices and supply charges. But an energy consultant can help you survive the turmoil!
Today we'll focus on just three ways they help you: These are
their critical market knowledge,
detailed technical experience, and
a consultative approach geared to your energy needs.
So – let's look in detail at these three factors.
An Energy Consultant's Market Knowledge is Critical
An energy consultant has a vast knowledge of the energy market. Their knowledge includes but is not limited to:
Prices in the energy market
Tools for understanding when the market goes up and down
Contractual knowledge
Understanding of the utility companies
Tax programs that benefit your organization, like the Inflation Reduction Act
Other state-run programs that help your organization and put money in your pocket
With an energy consultant at your side, you'll notice their guidance from the beginning of the partnership.
For instance, an in-depth knowledge of the Inflation Reduction Act will give you access to grants and other types of money for lowering your carbon footprint and turning your facility into a green organization.
Improving your energy management has many steps, and an advisor will get you on the right track from the start.
Technical Expertise is Essential
An energy advisor has the technical knowledge and expertise to walk you through many ways your organization can manage its energy.
Some techniques include power factor correction, facilities audit, LED retrofits, and bill auditing.
However, an energy consultant should also have enough expertise to have gained
the proper energy certifications,
a history of success with other companies, and
a well-versed knowledge of energy technologies and options.
Let's elaborate on the importance of their success rate and certifications, and then we can get into ways the above-mentioned points can help improve your energy management.
History of Success
Talk with any advisor you're thinking of working with about their success history with other organizations.
Anyone can say they can improve your energy and manage it appropriately. Yet, a good consultant will have the data and knowledge to show you how they've assisted other facilities and improved that facility's bottom line.
However, it's important to note that every organization is different, and their approach to other organizations might differ from yours. Nevertheless, it's always good to have this conversation.
Certifications
Ensure you do your diligence by checking for certifications, licenses, and accreditations.
An energy consultant can show you their credentials in person.
But you can also visit your state's utility commission to find which energy consultants meet these requirements per your state – just to make sure.
Many good advisors will, however, have more memberships and credentials than required by law.
Now that we have those matters out of the way, let's talk about how a consultant can use their technical expertise to help you improve your energy management.
1 Power Factor Correction
Power Factor is the amount of power your organization uses and how efficiently your facility uses it. An energy advisor will measure your power factor, which is also used by utility companies, and advise technical ways you can improve upon it.
Many utility companies penalize organizations that fall below a certain percentage – and charge hefty fees you might be unaware of.
Correcting your power factor is a vital step in managing your energy.
2 Bill Auditing
A consultant will also audit your energy bill and show you any penalty you're paying due to unresolved issues like a bad power factor score – or where you're paying sales tax in error.
They can help you get refunds, but also sales tax benefits after an engineer-backed study of your facility.
They will also find discrepancies within your bill you can fix immediately.
3 LED Retrofits
Many organizations haven't reaped the benefits of efficient lighting systems. A consultant will look at your lights and suggest LEDs instead of traditional incandescent or fluorescent lights where appropriate.
That's because LEDs are brighter than traditional light and use a fraction of the energy other lighting systems use. They also last approximately 100,000 hours, which means you also save money on replacing light bulbs throughout your facility.
4 Energy Technologies and Options
Depending on whether you're in a deregulated energy market or a regulated one, your advisor will have the knowledge base and technical know-how to understand your options.
Your options include utility companies with better rates for your organization – or energy options, like solar power, wind energy, or even hydro energy options you can benefit from.
Your energy advisor can walk you through all these options when you consult with them – and educate you on them, explaining in non-technical language, which empowers you going forward. You make your own decisions, not the energy consultant!
The technical knowledge of an advisor goes way beyond these, of course. And depending on your organization, they can suggest different energy management methods.
A Consultative Approach Tailored to Your Business
Think of an energy consultant as your mentor and advisor. Energy advisors understand there's no "one size fits all" approach to improving your energy use. Therefore, each consultation is tailored to your specific organization and facilities.
How does this occur? Through
coaching and mentoring,
an audit of your facilities, and
strategic planning and execution.
An advisor will audit your property, take note of all your machinery, measure their output, look at the lights, windows, HVAC and heating systems, computers, insulation, and other onsite technology and materials you're using.
They'll recommend changes to improve your energy consumption.
But they'll also serve as a coach and mentor to keep your organization on track as the energy market changes and evolves. This leaves you free to make decisions based on the advice and knowledge you gain – and organize your energy usage in the best possible way.
Rapid Power Management Can Help as Your Energy Consultant!
At RPM, we don't take over! We stand alongside, work with you, and consult with you as your partner so we can help you improve your energy management.
We strive for professionalism in everything we do. Our "rapidity" helps solve your energy problems before they arise. Our "excellence" pushes us to grow our knowledge base continually, and our "goodwill" ensures you will be a satisfied client.
Call us today and speak to one of our energy consultants.
See why companies across the nation love RPM.
Contact us today to learn more about our process, people, and proactive approach in helping you make smarter energy decisions (and save money too).
CONTACT US TODAY