Renewable Energy Can Reduce Your Bills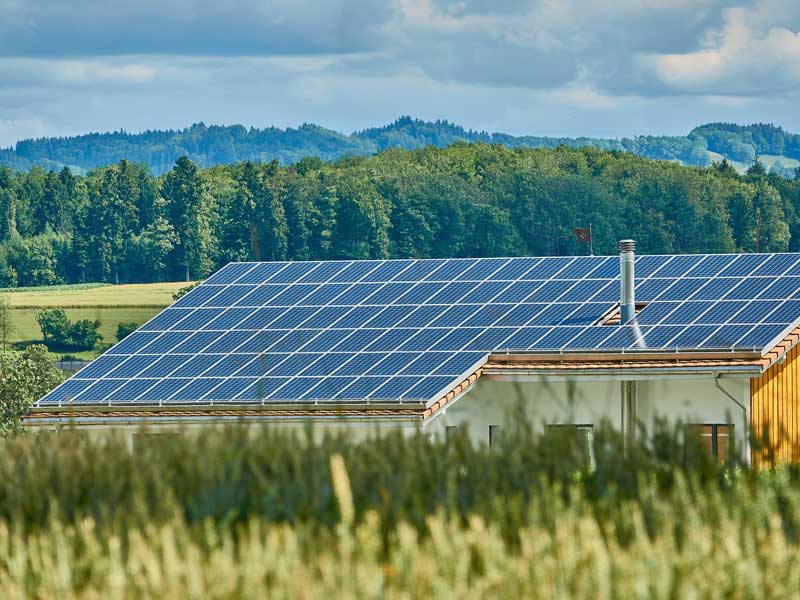 Renewable Energy Can Reduce Your Bills
Author: sitemanager
Last modified: October 24, 2022
---
Some states, like Texas, are greatly increasing their solar power generation to accommodate more than 100 GW of solar energy. Such an increase in solar production means your business can reap the benefits of investing in renewable energy to reduce your energy bills – and not just with solar.
How does energy from renewable sources reduce your bills?
You save money on the cost.
You can also benefit from tax credits given to organizations like yours that move away from oil and natural gas.
Although solar power is a great option, you have other options that can help reduce your energy bills. And more importantly, other advantages you can receive from running an eco-friendly business!
Read on to learn more. Let's start with those tax credits.
The Inflation Reduction Act
One of the main benefits of turning your facility into a "green" business is the tax credits you receive from the Inflation Reduction Act (IRA) recently passed by the Biden administration, which incentivizes businesses for "going green."
Some of these incentives include:
Tax credits provided to organizations that "go green." This means you receive money from the government to help you with the renewable energy transition.
Tax credits for lowering your carbon footprint.
Whichever eco-friendly form of renewable power you choose that's also less dependent on oil and natural gas, your facility will benefit from these tax credits.
But let's start with solar power as we're in Texas.
Solar Power
For many organizations, the energy bill is one of their highest. And unfortunately, the ramifications from the energy crisis in Europe are also adding to prices and availability here in the U.S.
The result is that an average business spends about $2,000 per month on electricity alone.
One option you have, however, is to procure electricity sourced from solar power, which is becoming cheaper all the time.
Another option is to install solar panels and produce your own source of energy. This can reduce your costs by around 75 per cent. That average business bill would go down to $500 per month!
In other words, you're saving about $18,000 annually on electricity. And not only are you saving money, but you can invest that money in your business.
If you're trying to save money, sourcing solar energy by any means is therefore a great way to go.
Harnessing Wind Energy
Some providers allow you to choose which renewable energy source you want to use. This enables you to select electricity derived from wind energy. For the last 15 years, Texas has led the nation in wind powered generation of electricity.
Wind energy has all of the same benefits as solar energy including:
A reduction in the use of fossil fuels
No air pollution
A mostly constant supply
Lowered energy bills for you
However, the reduction of your energy bill also depends on your location and your current provider. An energy procurement advisor can help you receive the best outcome for your facilities and, ultimately, your energy bills.
Other Renewable Energy Options to Help Reduce Your Energy Bills
Other renewables you can choose from include:
Water (hydropower and hydrokinetic)
Biomass (biofuel and biopower)
Geothermal (power and heating)
Regardless of which you choose, an energy procurement advisor can walk you through the decision-making process and help you understand and then reduce your energy bill long term.
It's worth noting that an energy advisor is not just another broker who sorts the problem out and disappears. Your advisor is more like a partner, staying the journey with you, keeping an eye on prices and advising about procurement options long term.
However, let's say you've already decided to use less oil and natural gas but want to reduce your energy bill further. How can an energy advisor continue to help?
Reduce your Energy Bills Further by Increasing Your Power Factor
There are a couple of ways an energy procurement advisor can help you reduce your bills. One way is to increase your power factor.
If you want to improve the energy you're currently using, an energy advisor can perform an audit to alert you to the amount of dirty energy your facility uses. Once the audit is complete, they can help increase the efficiency of your power.
Here's how it works.
Your power factor number measures how much energy you use versus how effective that energy is and whether you're losing energy in the procurement process.
Utility companies penalize you for using too much energy or having a low power factor number. In order to comply, your power factor has to be higher than 0.95 or 95% effective (close to 100% energy efficient, in other words).
Renewable energy helps increase your power factor. Therefore, you save money with your monthly electric bill and can now get out of the power factor penalty you're paying.
The same audit will also help you reduce your energy usage and bills in other ways. So consulting with an energy procurement advisor is a double win: assisting your pocket and decreasing your energy consumption.
Let's move on to the benefits to your business or industry of going green.
Advantages of Going Green
Going green and staying eco-friendly provide two more benefits:
Attracting more customers
Having renewable energy security
This is how it works.
1 Attracting more customers
Many customers now focus on supporting organizations that help the environment.
If you recently added solar panels or invested in other forms of renewable energy and effectively reduced your carbon footprint, you can benefit from calling your organization "green." This attracts those who want to support genuinely green organizations. It translates into business growth.
2 Energy security
Your reliance on the power grid makes you dependent on volatile market fluctuations.
A knowledgeable energy procurement advisor will help you manage these market fluctuations more predictably, so you not only improve your business's energy management but also see how switching to more secure and independent power from renewable energy will
save you money and
remove your dependence on the grid in the long run.
We Can Help You Assess Your Renewable Energy Options
At Rapid Power Management, we can help you make smarter energy decisions. If you're trying to reduce your energy bills and are on the fence about whether renewable energy solutions like solar or wind power are right for your organization, let's meet or talk today and help you see a clearer picture!
See why companies across the nation love RPM.
Contact us today to learn more about our process, people, and proactive approach in helping you make smarter energy decisions (and save money too).
CONTACT US TODAY